New year, new skills: learn how to code with Grasshopper in 2019
It's the first week of January, and the ink is barely dry on those New Year's resolutions you wrote down. Often, resolutions involve learning a new skill, so while you're in the mood to try something new, what about learning to code?
Grasshopper teaches adults to learn to code through fun puzzles and quizzes. It's just one of the many projects built within Area 120, Google's workshop for experimental projects. Over 1.6 million people have downloaded Grasshopper, and as we've been hearing more feedback on the app, we're sharing three reasons you should try it out in 2019.
Anyone can learn to code
You might want to learn to code, but don't know where to start or worry it might be too difficult. Over the last nine months, Grasshopper has helped stay-at-home moms, mid-career changers and international entrepreneurs kick-start new careers and get an edge before pursuing advanced coding courses. In fact, over 100,000 people around the world have graduated from our Fundamentals course, which covers the basics of introductory computer science.
We've also run a number of academic studies on the effectiveness of Grasshopper, and found two insights: after two weeks of use, students are more motivated to learn to code. And while women tend to start off their Grasshopper journey feeling a bit more unsure about learning to code, we see that confidence gap between men and women decrease by 18%.
There are no mistakes in learning to code
What causes some people to succeed at learning to code, while others struggle? The answer we found was surprising: the best Grasshopper students make the most attempts to solve puzzles, getting more things "wrong" in the process.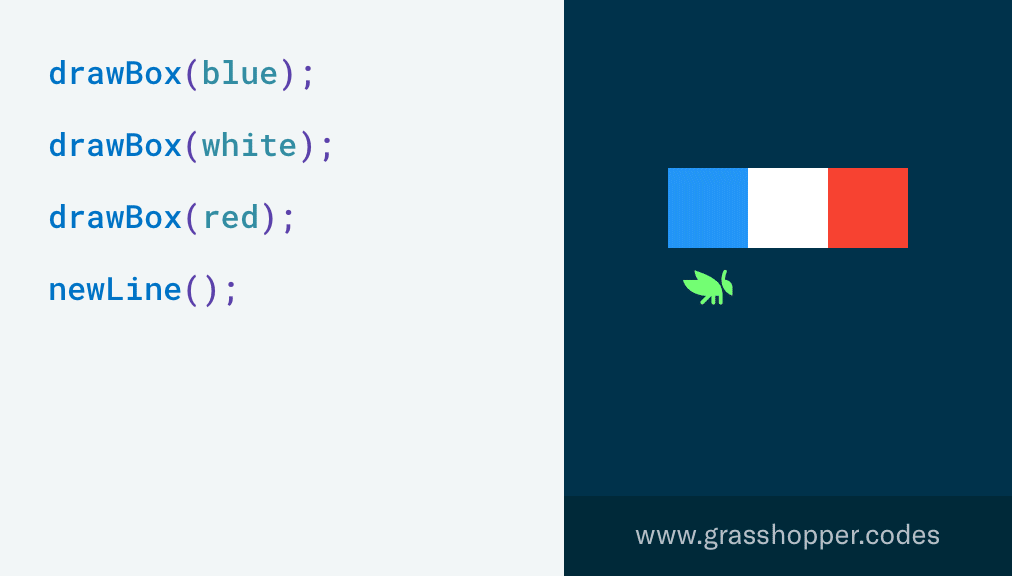 Each Grasshopper puzzle presents a coding challenge, guiding you toward understanding a new concept through real-time feedback on each attempt. Students who graduate from Grasshopper have on average 4.4 more incorrect attempts in a puzzle per coding session than our non-graduating students. This actually makes sense: the best professional software engineers also make many small changes to code while trying to solve a problem, so that they can test their code for issues along the way. So, our best students don't get things "wrong." They're actually taking lots of mini steps to move toward a solution, the same way professional software engineers do!
You can learn to code anytime, anywhere
We designed Grasshopper to be on mobile, so you can learn whenever you have time—the coding puzzles only take five to ten minutes each. Whether you're waiting in line, unwinding on the couch or on a lunch break, Grasshopper turns a spare moment into an opportunity to learn an essential job skill.
As you're thinking about those resolutions for the new year, consider adding learning to code to your list. Grasshopper is available in English on iOS and Android.
This website is not part of the Google website or Google LLC. Additionally, this site is not endorsed by Google in any way. Google is a trademark of Google LLC.