How SimplyDelivery helps restaurants deliver great food quickly and profitably
Editor's note:Today's post comes from Björn Wisnewski and Ronny Rohland, whose love for food and technology led them to create SimplyDelivery, a management software that helps restaurateurs optimize their online ordering and delivery services using Google Maps Platform.
Getting a meal delivered to your doorstep at the touch of a screen is now a much-loved expectation of the digital age. But like many conveniences, many things need to happen behind the scenes to make it work. Among these: a speedy and efficient delivery service. Larger restaurant chains can afford to build their own online system for receiving and delivering orders. Smaller restaurants might need to cover the cost of third-party delivery platform commission rates. That's why we built SimplyDelivery—to help restaurants of any size benefit from bringing their business on-line without requiring the up-front investment and costs typically associated with building these integrated systems.
At SimplyDelivery, we love food and convenience as much as the next person. But as techies, we also understand the challenges behind getting great food delivered fast. So, combining our love for food and technology, we came up with a way to help restaurants of all sizes offer their customers a reliable delivery service while staying competitive.
SimplyDelivery is a software management solution that restaurateurs can access online to visualize and manage every step of their online delivery services: from the moment an order is placed on their website, to the moment it reaches customers' doorsteps. In this business, being able to accurately track and time this end-to-end process is crucial. That's why, from day one of building our solution, we've been relying on Google Maps Platform to integrate real-time location data and the best localization features in the market.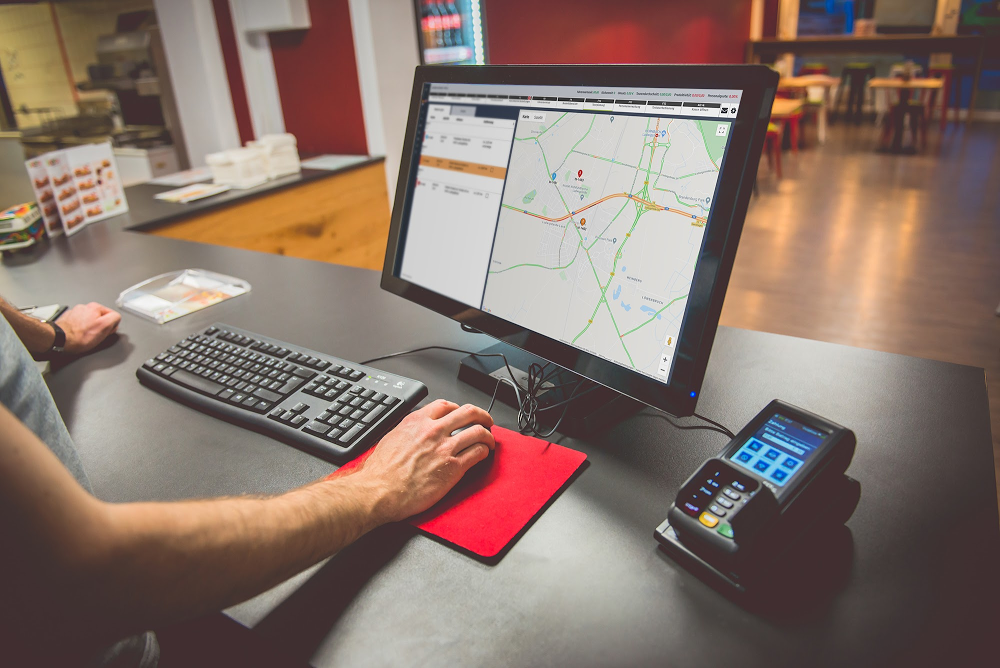 Helping restaurants of all sizes stay competitive
Customers expect their food to be delivered within 30 minutes of placing their order online. To consistently hit this benchmark, it's crucial for restaurants to be precise about timing their operations and synchronizing their teams. We help them do this by bringing the information each team member needs to their screens in one unified and easy-to-use web application. Drivers, for example, use the SimplyDelivery driver app on their mobile phones to access the delivery addresses for each order. We turn the geographic coordinates of each destination into a detailed visual map for our drivers with Place Details and the Geocoding API. Meanwhile, drivers in between multiple deliveries receive suggested optimized routes according to how they're traveling: by bike, car, or on foot with the Directions API.
Back in the restaurant, new orders keep coming in. So to help the kitchen time their preparations, we calculate the exact time drivers will be back in the restaurant to pick up the next deliveries, ensuring the food is always fresh and hot when it reaches customers with the Distance Matrix API.
We help restaurateurs strategically organize the routes of drivers so they can deliver several orders in one journey using Routes. After all, it's crucial for restaurants to make the best possible use of valuable resources such as time, fuel, and the availability of their drivers, in order to keep their delivery service profitable.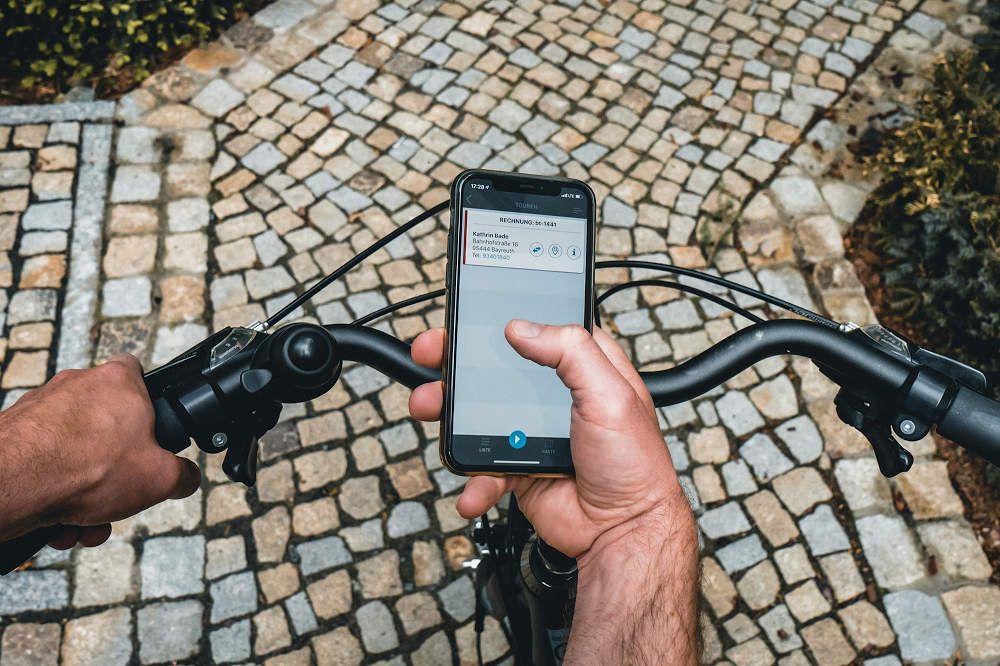 Little did we know, these capabilities would become even more important for restaurants in 2020, when most of the world went into lockdown due to COVID-19 and many restaurants were forced to close their premises. Restaurateurs were suddenly faced with two options: stop doing business, or start delivering.
To help them move faster in this time of need, we're working to speed up our onboarding time for new customers. Instead of having to adopt a range of new solutions such as a web point-of-sale system, aggregators, and a tool for time-tracking orders, just so they can start delivering food, SimplyDelivery integrates all of these into one web application that's faster to launch. Now that delivery services have become essential to many restaurants' business continuity, there's no time to lose.
When restaurants of any size can take advantage of a networked world, quickly and easily, our mission will be accomplished. Until then, we're working to keep empowering restaurateurs with technology capabilities that are affordable and don't require them to steer their focus away from making great food. Thanks to reliable and comprehensive data from Google Maps Platform, our system helps to ensure that great food reaches customers smoothly and quickly, wherever they are.

For more information on Google Maps Platform, visit our website.
This website is not part of the Google website or Google LLC. Additionally, this site is not endorsed by Google in any way. Google is a trademark of Google LLC.