Helping parents discover the right apps for their kids
Kids today are growing up with technology, not growing into it like previous generations. We've been working with families to ensure kids can enjoy the best of tech, while forming balanced relationships with all things digital. Last year we launched the Family Link app to give parents the tools to stay in the loop and help their kids make smart decisions as they begin using their devices. Family Link can help parents manage apps, keep an eye on screen time, and remotely lock their child's device. Whether parents want to manage their child's phone service with Project Fi, play games and activities as a family through the Google Assistant on Google Home and phones, or are considering giving their child their own Chromebook or Android device, Family Link can help parents set digital ground rules for their kids as they explore technology.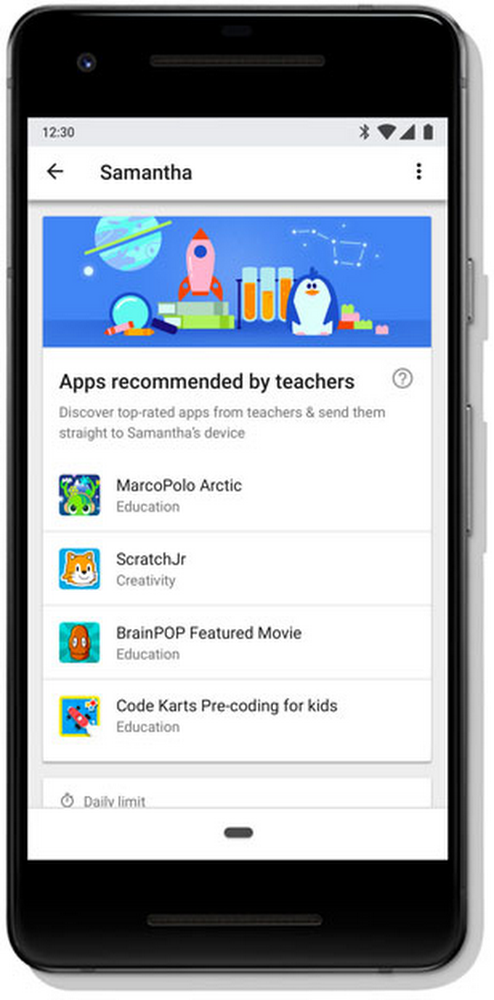 We also recognize that the quality of kids' interaction with tech is as important as quantity. We're adding a new card in the Family Link app that shows parents what we're calling "nutritious" apps—these are apps recommended by teachers to help parents discover and determine if content is appropriate for their kids. Parents can learn more about a recommended app on their device, and tap to download it directly onto their child's device. This card is now available for Family Link users in the U.S. with children ages six through nine, and we'll be rolling out to more countries over time.
We're committed to bringing more resources to Family Link to help parents figure out what's best for their family when it comes to technology—focusing not only on the time spent on devices, but making sure that time is spent well. This week we're visiting the OKA+ teacher's conference in Oklahoma to share ideas with teachers about what makes a nutritious app, and how to identify it. We'd love to hear from you as well. If you have any feedback you'd like to share with us, just open up the menu in Family Link and tap Help and Feedback.
This website is not part of the Google website or Google LLC. Additionally, this site is not endorsed by Google in any way. Google is a trademark of Google LLC.