Helping children in the Arab world be safe online explorers
Be Internet Awesome—our digital safety and citizenship program for children—is now available to more than 400 million Arabic speakers as Abtal Al Internet. The program is designed in a way that simplifies the world of internet safety and digital citizenship in a language children feel comfortable with. Developed in collaboration with online safety experts like the Family Online Safety Institute, the Internet Keep Safe Coalition and ConnectSafely, the program offers tools for parents and educators so everyone has the tools they need to help children be safer online.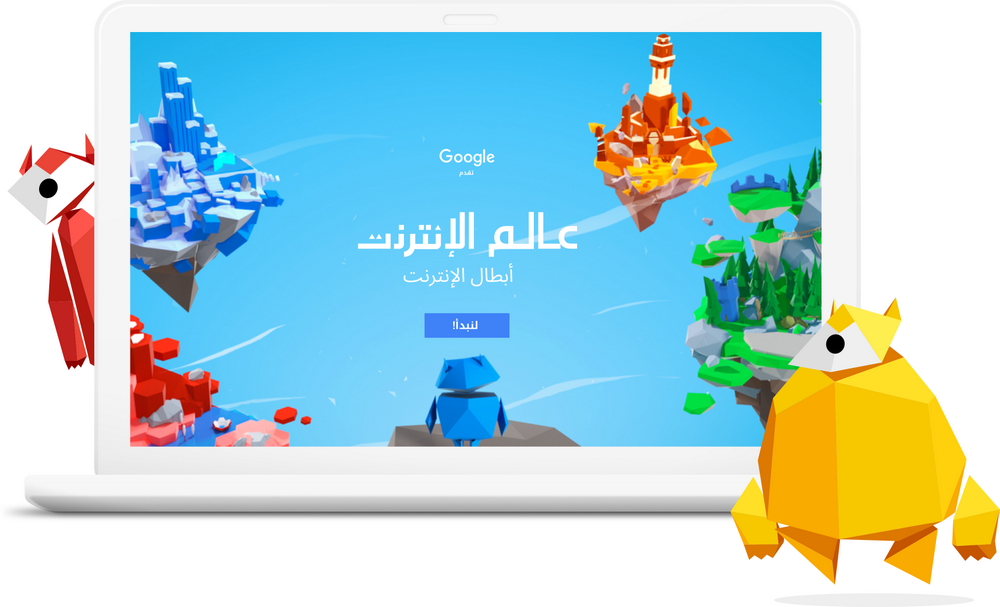 We surveyed more than 200 teachers in the Arab world to learn about their experience with online safety in the classroom. We found that 98 percent of teachers believe that online safety should be part of the curriculum, and one in three teachers reported that they had witnessed an online safety incident (sharing personal information or cyberbullying, for example) in their school. However, 75 percent of teachers said they don't have the necessary resources to teach online safety to their students.
We hope that by making Be Internet Awesome's classroom curriculum available in Arabic, we can give these educators the tools and methods they need to teach digital safety fundamentals. We're excited to give children in Arabic-speaking communities and elsewhere in the world more access to the learning opportunities online.
This website is not part of the Google website or Google LLC. Additionally, this site is not endorsed by Google in any way. Google is a trademark of Google LLC.