First look: Google Meet for Glass Enterprise Edition 2
As the nature of work changes, we're constantly finding new ways to make communication more efficient, reliable and secure. And our mission has never been more critical than in today's remote work environment. Many businesses are adapting to new policies and procedures that keep workers safe. As a result, on-site essential workers—those whose roles cannot be carried out remotely—have had to pivot the ways they work and collaborate.
That's why we're making it easier for on-site workers to connect face-to-face with others who are working remotely using our new Google Meet experience for Glass Enterprise Edition 2. With Meet for Glass, workers can securely connect over video in real-time and keep their hands free to perform tasks. Starting today, Google Workspace customers can apply to join the Google Meet for Glass beta program.
Keeping data technicians safe with Meet on Glass
Following Google's dogfooding tradition, we started testing Meet for Glass early on at our own data centers. Google owns and operates data centers all over the world, helping to keep our products and services running 24/7. To keep our customers' data safe, we make sure each data center is protected with six layers of physical security designed to prevent unauthorized access. We understand that it's critical that we provide a safe work environment for the remarkable people who run the data centers, especially during these times.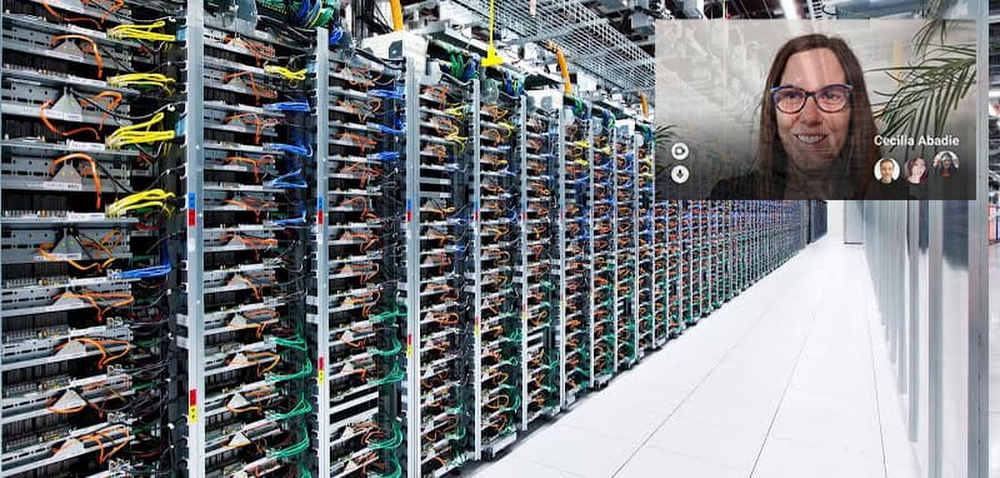 Using Meet for Glass, Google's data technicians can connect with each other to diagnose an issue, review equipment and even train new employees. They're able to work independently and still easily collaborate with others across their facility, in other buildings or even with employees who are working from home. People dialed into Meet can see exactly what the data technician is doing and communicate clearly with them to provide real-time feedback. In the past, working remotely meant walking around equipment with a bulky webcam or laptop. With Glass, technicians are now able to work hands-free and focus on the task at hand.
Helping on-site workers across industries
Data centers are one of many examples in which remote assistance can help maintain operational efficiency. In this new normal, workers across industries are benefiting from heads-up and hands-free solutions. For instance, manufacturers experiencing a surge in demand for essential products, such as personal protective equipment, medications, and cleaning supplies, can have on-site employees monitor and maintain factory equipment with help from specialists worldwide. Similarly, field service technicians can connect with remote experts to quickly repair devices that provide quality care to patients. And real-estate professionals can give a first-person virtual tour or perform remote inspections for prospective tenants and homebuyers.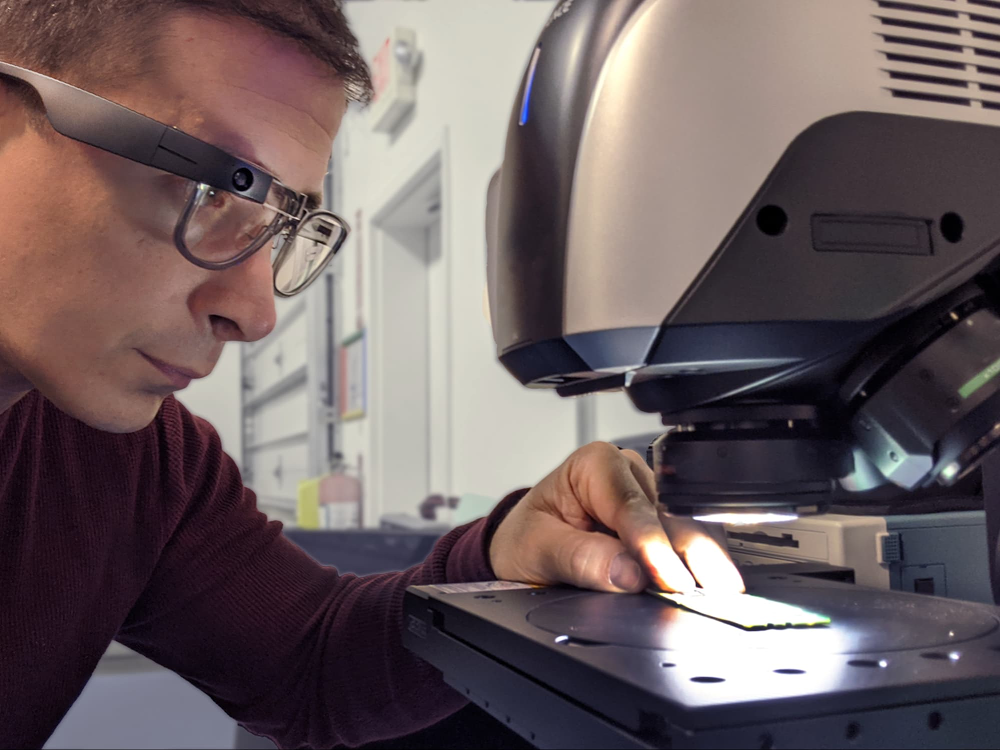 Glass has been helping on-site essential workers for years and now with Meet for Glass, we're excited to continue supporting companies navigate new challenges with remote work as they unfold across industries. Google Workspace customers can apply to the Meet for Glass beta to get early access.
This website is not part of the Google website or Google LLC. Additionally, this site is not endorsed by Google in any way. Google is a trademark of Google LLC.